Former Managing Director and Editor-in-Chief eSat TV, South Africa, Mapi Mhlangu, is a specialist in delivering compelling television news content and newsroom processes. In this online interview with Lekan Otufodunrin, she speaks on her career, state of the media in Africa and other issues.
In October last year, you shared this tweet, "The Mapi I'm celebrating today inherited the gift of storytelling which saw her entering the world of journalism without studying it. She started as a sound and lighting technician, climbing through the ranks to became the Managing Director and editor-in-chief" tell me what you did to accomplish this feat of climbing from the bottom to the top of the latter in an industry that is top-heavy with men?
Alarming levels of curiosity, being prepared and on time, believing in the power of stories and by nurturing the learner and teacher in me.  Above all, many people took a chance on my interests and life (female and male) and made a profound impact.
 I'm the product of the generosity of strangers and a phenomenal woman who was my greatest critic and sheer leader-my mother. As an educator, she taught me that criticism is an act of acknowledgement of something that has been done and that could be improved and done better. You are on to something if someone takes time to critique you.  So I took the bull by the horns, made mistakes, learned from them and extended that generosity to those willing to learn.
What has your career been like since you moved on from being MD/EIC? What have you been engaged in professionally?
As founder and Managing-Director of Minsight Content Creation (MCC), I have worked with United for News to develop a substantial index of reputable online informational media in South Africa. This pilot project is now serving as a foundation for United for News Marketplace- a digital advertising system designed to direct higher percentage of advertising dollars to support reputable local news media while providing advertisers with a high-quality inventory.
MCC is a consulting firm focusing on newsroom operations effectiveness, strategic communication and content positioning. I'm currently involved in an Internews Project to change the narrative about migration in Southern Africa. We have trained about 60 journalists in the SADC region about migration and we are in the process of developing a manual that will be available to all journalists who wish to be experts on reporting in the movement of persons.
I'm currently a judge for the Vodacom Journalist of the Year Awards. I'm also a founding editorial board member of ReNews which is the home of vital conversations about socio-cultural challenges affecting newsrooms around the world. You can find out more about the initiative here; https://joinrenews.com/culture-wars-2020-01/.  I continue to participate on different platforms that seek to enrich ethical journalism.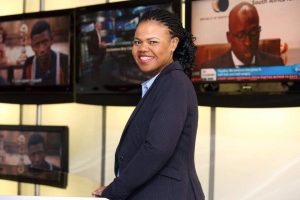 The thesis for your MBA course last year was on the sustainability of legacy private news media organizations in Ghana, Kenya, Nigeria, South Africa and Tanzania. Can you share with us some of your major findings?
The outcome of the study found the decline of these organizations is inevitable in the world of disruptive digital business models. Senior executives and editors must deal with the ambiguity of their new roles and strategy development in the world of rapid change. They need to be transparent about the true state of their organizations. Legacy news media organizations will not exist in their current form in the next few years unless they offer more than news products.
The number of such firms will be less and there will be smaller in size. Commercial investors candidly stated that investing in these firms does not make economic sense as prospects of them becoming profitable in the immediate future were slim. However, they believe that some of these companies are too big to fail because a vibrant independent media is needed to support democratic Africa. 
What were your recommendations for sustaining media operations in Africa considering the massive digital disruption of media practice globally?
The study recommends that Investors/owners/funders need to realize that future success is with the news media organizations that are able to produce more than traditional news products. Owners who recognise the greater role of news in the continent and the importance of collaboration are likely to continue to invest in the sector which will only lead to marginal profits if any.
Smaller specialist publications are likely to succeed if they focus on a few key topics rather than try to be everything to everyone.  Further research is required on the feasibility of establishing government funding for a private news organisation in Africa.
READ ALSO: BENCHMARKING STATE OF NIGERIA, KENYA, SOUTH AFRICA PRINT MEDIA 
What impact would you say COVID-19 has had on the South African media and what are your suggestions for coping in the light of the talk of the second wave of infection?
I have had an opportunity to observe the regional impact of COVID-19. Journalists have lost their lives. The capacity of news producers is stretched as journalists became infected and advertising revenues continue to shrink.  Many have had to take pay cuts while others have lost their jobs. The result of years of so-called trimming the fat and restructuring that saw many newsrooms doing away with specialist bits have been laid bare.
 Newsrooms are overly dependent on officials for information, censorship is creeping in as officials frown on dissent and enter into non-disclosure agreements with pharmaceutical companies. However, South African media is slightly better off than their counterparts in the region. Most journalists in this country – at least in my previous employ- enjoy private medical aid cover while many have received PPE's. There is still space to fight back without fear of arrest. The country has conducted the highest number of COVID-19 test in the continent and activisms within the medical community is still strong with medics assisting with asking tough questions while leading the fight against the pandemic through first world research capabilities.  
 Journalists need to remember that the truth is a process of collective discovery and not an orthodox already known to a few. Question and hold everyone accountable for- often- all sources have interests. They must seek information from all sources and give credible information to their audiences so that they can make educated choices.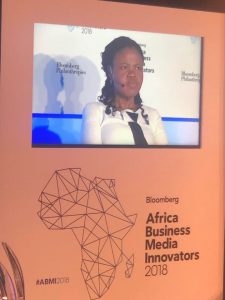 Are there any major issues you think the South African media is not paying enough attention to?
Mental health brought about by grief linked to COVID -19. When everyone is grieving irrespective of their professional roles, they sometimes lose sight of other people's grief. The result is a nation that is in denial about its grief and seeks comfort from outlets that are likely to cause long term damage. We grief for the lost rhythms of ordinary life, physical contact, social rituals and loss of loved ones.
 It's time we talk openly and regularly about our grief, hopes and fears because at our best we can be loving, creative, inventive, resourceful and passionate. However, as difficult these times are -unprecedented levels of poverty, helplessness and corruption –  in the midst of all the gloom, we are in our unique way, together collectively stitching together a new garment of human existence that will enable us to live in harmony with one another and with nature.
You once urged media houses to arrange conflict-sensitive journalism training for your teams, noting that it is not so much the craft of covering violence and war, as it is the craft of effectively covering the conflict. Can you provide more insights on this?
Literatures tells us that the intention of CSJ is not the resolution of the conflicts its practitioners cover — though it is often through good reporting that conflict is reduced. It aims to facilitate understanding, engagement, and action among society's real problem-solvers: the people and its many segments. At its core is the institutional belief that people, on their own, can make educated choices that can bring about a just and peaceful society, a society where human rights are observed and all creation is afforded its place in the world, once they are given information that is accurate, unbiased, contextualized, and nuanced.
There have been recent debates about the dividing line between activism and journalism. What are your thoughts on this issue?
News is about something that someone somewhere does not want to be broadcast. Being woke in the culture wars means we start applying criteria to what is and what is not covered. As journalists, we need to safeguard freedom of speech and focus on human dignity for all. As citizens, we all have to be woken up by knowledge of unequal society, unequal pay, racism, xenophobia etc and we must bear the burden to fight such injustices to change the state of affairs.
But as journalists, we must never forget that our role to produce credible information for our audience irrespective our interests and bias. We must never frown upon those we disagree with but must seek the truth no matter how uncomfortable or contrary they may be to our beliefs if we hope to reduce trust deficit that exists between us and the people we serve.  Increasingly the business model of commercial media organisations is based on targeting people seeking information that reinforces their existing views without encountering opposing views.
The belief that pre-determined narratives focusing only on the views that appeal to a particular segment of society has unfortunately resulted in increased political polarization and extremism. You only need to look at the state of media in the USA to see the dangers of journalism framed around echo chambers and single narratives.
Based on your experience in the profession, what is your advice for journalists who want to genuinely excel in the profession?
Be curious, be prepared and on time, believe in the power of truth and story-telling and nurture the learner and the teacher in you!
You have visited Nigeria twice and know of Nigerians in South Africa. What is your impression of the country and the people?
You cannot visit Nigeria and not marvel at the entrepreneurial spirit of her people. They are proud, loud and carry their country and spirit with authenticity and as Willian Brangham once said, "Nigeria is a country of pain, promise and complexity.